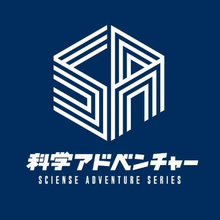 The Science Adventure (科学ADV, Kagaku Adobenchaa) series is a collection of stories that span among different forms of media, sharing a single universe. The series is part of the collaboration between Japanese visual novel developer nitroplus and video game manufacturer 5pb. Currently, the Science Adventure series covers six visual novels and various other media.
Plot
Each of the stories comprising the Science Adventure series covers an individual set of characters in a different setting (Chaos;Head and Steins;Gate both occur in Tokyo, but in different times), tackling a different metaphysical concept for each story (the power of the mind for Chaos;Head, time travel for Steins;Gate, and robotics and augmented reality for Robotics;Notes). However, these stories occur on the same world and have a connection with each other. Currently, a mysterious organization called the Committee of 300 has been mentioned to have a great influence to the antagonists of each story, and the relevance of this organization to the greater story to be told by the series is yet to be revealed.
List of Media
Community content is available under
CC-BY-SA
unless otherwise noted.