Welcome to the Robotics;Notes Wiki!
This is the Fandom wiki for the visual novels Robotics;Notes, Robotics;Notes DaSH and all other related media.
CAREFUL: THIS WIKI CONTAINS SPOILERS. READ WITH CAUTION!
Featured Video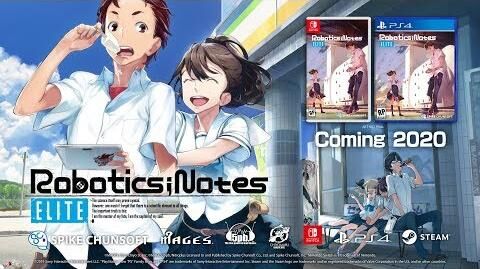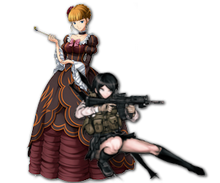 Overview
Robotics;Notes (ロボティクス・ノーツ, Robotikusu Nōtsu) is a japanese visual novel developed by 5pb. Described as an "Augmented Science Adventure", Robotics;Notes has robotics and augmented reality as its main themes.
Chuo Tanegashima High's Robot Research Club is in danger of losing its club status. Kaito Yashio, one of only two members, is only obsessed with robot fighting games, showing no interest in the Robot Research Club even in this situation. The upbeat and positive club head, Akiho Senomiya, aims to complete a giant robot, struggling hard to avoid losing the club's status. Then, one day, Kaito discovers the strange A.R. annotation known as the Kimijima Report. Written in that report is the indictment of someone named Ko Kimijima's conspiracy involving the world.